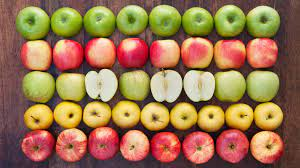 Hello Friends of EB Pediatrics!
Our theme of the week is all things Apples!
We will be utilizing all of our senses to observe, compare and contrast their qualities. We will be introducing the concept of the life cycle of an apple.
Eat some apples this week! We will be discussing that apples come in many forms; like juice, sauce, vinegar, butter, jam and pie!
Many of our students are working towards independently describing qualities of an object. Color, taste, texture, and size. Later this week, we will be tasting some apple slices to identify their differences.
Here are some supplemental activities to do at home from our friends at No Time For Flash Cards!
Well now I'm hungry. Catch you later!