Another awesome month at Pyramid has gone by! This past month focused on several different themes including On the Farm, Community Helpers, Fire Safety, Leaves, and the spookiest theme of all, Halloween!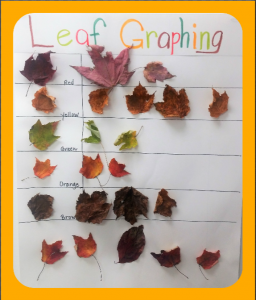 Check out some of our favorite books from circle time on these themes.
One of our favorite activities this month was leaf week. Our friends got to inspect real leaves, sort them by color, and make a big graph to count them. We learned concepts such as 'more vs. less' using the leaves and then made our own leaves using tissue paper to decorate the classroom!
Our friends learned about new colors each week including Yellow, Purple, Gray, Brown, Orange, and Black, and the shapes Rectangle, Oval, Star, Heart, and Diamond during circle time and art.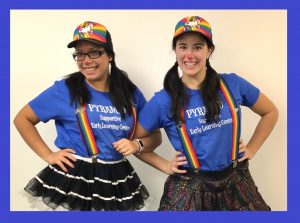 To celebrate Halloween, some silly guests came to class! The Pyramid Clown Friends Susie and Sally put on a very funny show! We got to dance with scarves, learn to juggle, and played follow the leader with those goofy clowns. It was so much fun!
On the 31st, our friends came in their Halloween costumes including a cat, Bob the Builder, and Gecko from PJ Masks. We trick or treated through the halls of school. Super scary treats included spider rings, mini sensory balls, bubbles and a class favorite, Pirates Booty!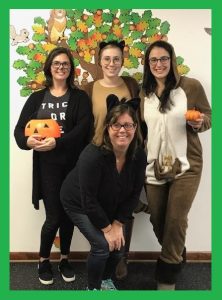 October was a scary good time! We can't wait for more fun in November!